10 Minutes Matter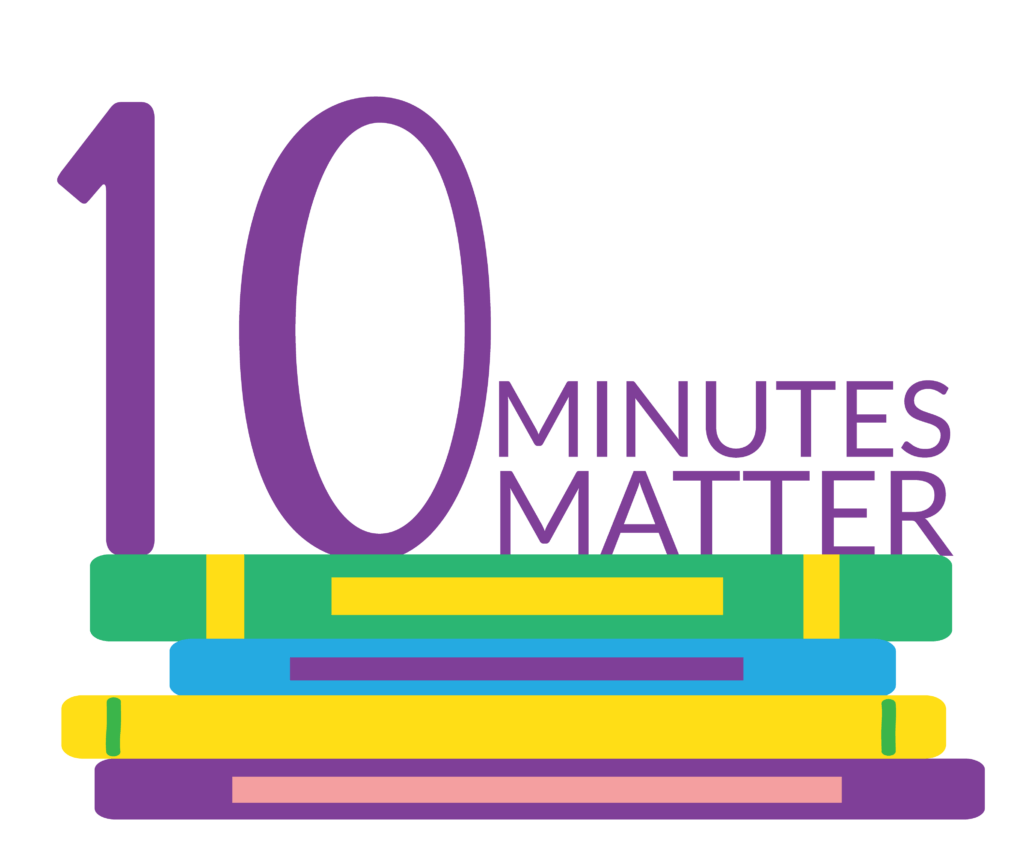 Reading aloud to young children is one of the easiest and best ways to help them be ready for the social, emotional, and academic aspects of kindergarten. That's why the Department of Human Services (DHS) is launching the "10 Minutes Matter" reading campaign.
Reading to children at least 10 minutes a day can make a difference, and it's never too early to start. Language-rich moments help children develop their communication skills, recognize sounds and letters, and will increase their vocabulary.
Science has shown that 90 percent of a person's brain develops in the first five years of life. That's why a child's experiences and relationships during that time are critically important. Reading not only engages children and boosts brain development, but it also helps children and parents and children bond.
Below you will find a toolkit designed for child care centers, educators, and others who work with parents of young children or who want to promote literacy. The toolkit includes sharable social media graphics and flyers promoting reading at least 10 minutes every day. Videos of Arkansans reading books also will be periodically posted to this page. You also will find information about how to access free books for children.
Materials
10 Minutes Matter Flyer (Spanish)
Share the images below on your social media channels.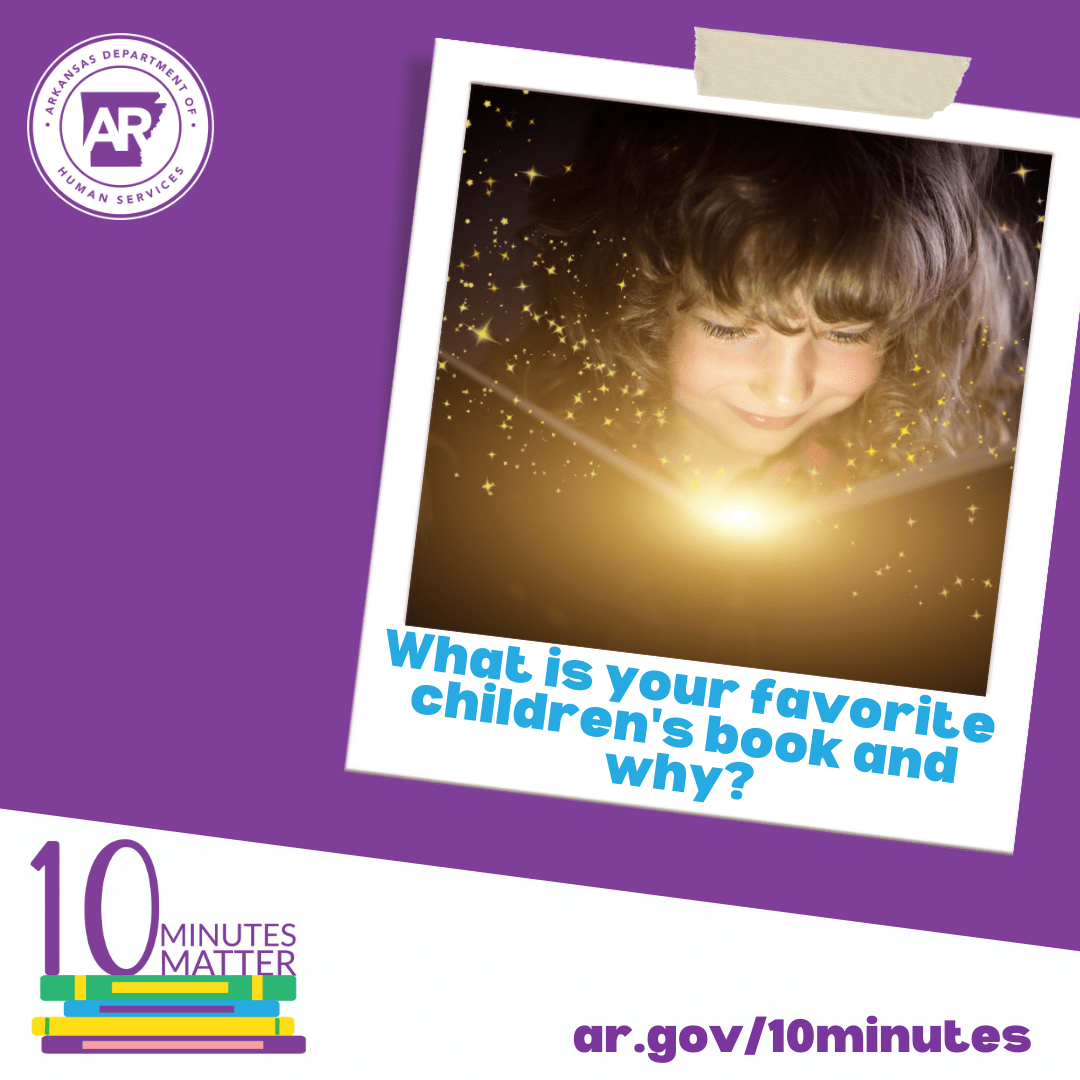 Resources
Books can be expensive, but there are many ways parents can access books for little to no costs.
Check out books from your local library. Need help finding a library near you? Visit the Arkansas State Library to view a map of all the libraries in the state.
Sign up for the Dolly Parton Imagination Library. This program sends free, age-appropriate books to children once a month until children turn five. You can see if there is an Imagination Library in your community and sign up on the Dolly Parton Arkansas Imagination Library website.
Visit a Little Free Library in your community. Little Free Libraries are stand-alone boxes that allow visitors to take (at no cost) or leave a book. There are dozens of registered Little Free Libraries across Arkansas. You can find one near you by visiting the Little Free Library website.
Search google to find used bookstores in your area. You often can find gently-used current titles at a significant discount.
Videos